HFTrading isn't one of our top rated brokers right now. Who is?
Expert's Viewpoint
For those of you located in Australia or New Zealand, HFTrading is an exciting new online CFD broker that gives users the ability to trade over 350 CFDs, commission-free, on a sleek platform. HFTrading was founded with the backing of CTRL Investments Limited, a prominent New Zealand-based investment company that has been steadily building up a reputation in the trading and investment space. As the Australian market is relatively underserved by home-grown investment firms, it is great to see a new player enter the market with such strong backing.
However, when it comes to actually delivering on the product, how does HFTrading stack up against the competition? Thankfully, the industry buzz behind HFTrading isn't just all hype, and the team at CTRL Investments Limited has managed to put together a really solid product. HFTrading gives users the ability to trade more than 350 CFDs commission-free, which covers cryptocurrencies, forex, shares, indices and metals. Users of the platform are given access to the industry-leading MetaTrader 4 (MT4) trading platform, which provides enough features to keep both newer and more experienced users engaged. HFTrading has three account types to suit both casual and professional traders. Additionally, HFTrading also provides Islamic swap-free trading accounts.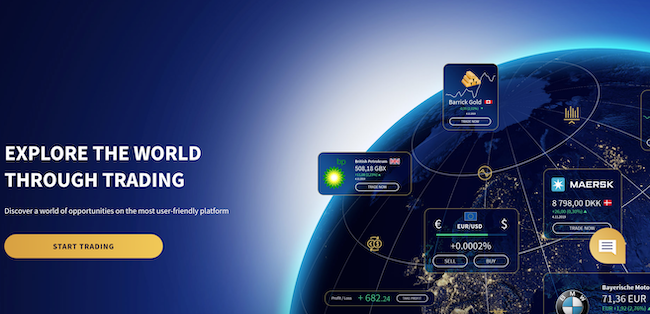 Overall, the HFTrading platform is a really intelligently put together platform that performs well where it matters most. Although not as featured-packed as some of the other larger platforms out there, HFTrading has put together a solid platform that should cater to the needs of most novice or intermediate traders. If you are a more advanced or professional day trader, you might prefer a platform that offers more tools and features.
If you fancy getting the full lowdown on how well HFTrading stacks up against the competition, keep reading this HFTrading review for a comprehensive overview of what it has on offer. From the spreads it offers on individual trades to the educational and learning resources that it puts at your disposal, this HFTrading review is a comprehensive guide to trading online with this broker.
Broker Summary
HFTrading is an online broker primarily focused on CFD trading. Set up in 2019 with industry backing from CTRL Investments Limited, HFTrading is established and has its headquarters in New Zealand. Although it is one of the newer players in the CFD trading scene, HFTrading has quickly built up a name for itself in what has become an increasingly crowded space.
HFTrading combines cutting-edge trading tools with high-quality educational resources, which makes it one of the most attractive packages for newer traders. While lacking some of the more advanced features of other larger platforms, HFTrading is an all-round solid platform that should serve the needs of most beginner to intermediate traders. Other benefits on offer include mobile trading, demo trading accounts, 24-hour customer support, a range of analytical tools, and zero fees or commissions on trades. For the more technically minded among you, HFTrading also provides an impressive trade exaction speed of just 0.04 seconds. All of this combines to make HFTrading an easy choice for new and intermediate CFD traders. For a full breakdown of all the features, keep reading this HFTrading broker review.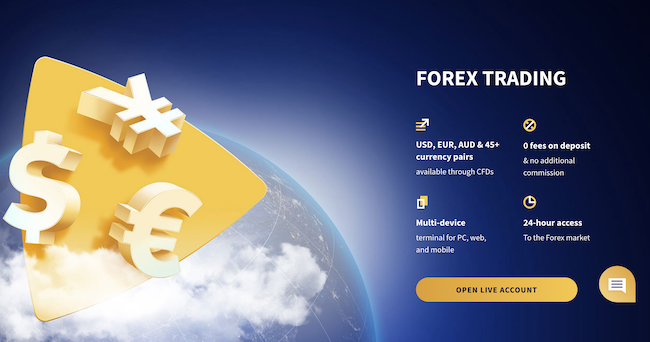 Broker Intro
HFT trading is one of the newest entrants into the CFD trading market. Founded in 2019 with backing from a New Zealand-based investment firm, HFTrading exclusively services clients based in the Australian and New Zealand markets. HFTrading gives users access to the award-winning MT4 platform, which allows you to instantly trade CFDs on over 750 different financial instruments.
In a relatively short amount of time, HFTrading has built up a solid reputation, with users of the platform singling out the commission-free trading and the diversity of CFDs on offer as the most attractive features of the platform. Although not offering quite as many features as some of the bigger platforms out there, what HFTrading does offer, it does incredibly well. With resources such as the education and learning materials, this is the perfect platform for both new and intermediate traders looking to trade CFDs in a safe and secure environment. With all that said, let's continue and review HFTrading in full!
Spreads & Leverage
HFTrading gives users of the platform instant access to CFDs on over 750 assets, including forex, indices, metals, stocks, energies, commodities and, most recently, cryptocurrencies. This is one of the most impressive ranges of CFDs offered by any platform and should suit the needs of most traders. Having such a wide range of instruments on offer is important as it allows you to diversify your investment portfolio across a number of instruments and markets, which rebalances your risk profile.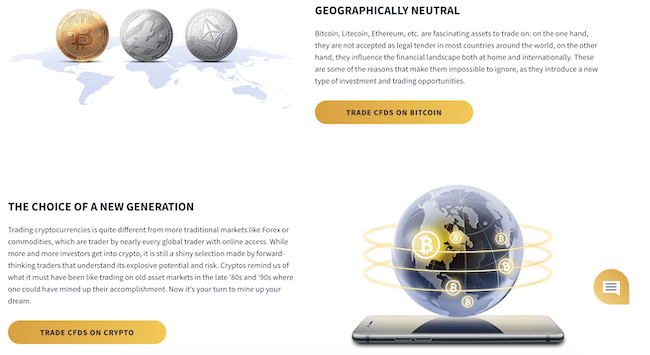 In terms of the spreads that HFTrading is offering on these instruments, they will depend on what account type you have. The spreads and leverage you are offered will differ between the Silver, Gold and Platinum account types. The basic Silver account will give you a 0.7 minimum spread, while the Gold and Platinum account types give you a 0.5 minimum and 0.3 minimum spread, respectively. Clearly, the Platinum account is the most favourable. However, this account type is only available to professional day traders and will be subject to minimum levels of trading volume and investment account balances. While the 0.7 minimum spread offered on the basic account type certainly isn't the most competitive spread we have seen, it just about meets the industry average.
In terms of the leverage you can avail when making trades, it will ultimately depend on what account type you have. The Silver account is limited to a maximum of 1:200 leverage, while Gold and Platinum accounts can use up to 1:400 leverage. Both 1:200 and 1:400 are about the industry average, so we can't really fault HFTrading on this point.
Platform & Tools
As with the majority of major online trading platforms, HFTrading gives users access to the MT4 trading platform. This platform is the standard bearer for online traders. There is a good reason for this, as MT4 is equipped with a range of powerful trading and analytical tools that give you total control over your trading and investment portfolio. MT4 is the perfect trading platform for users of all experience levels as it has an easy-to-use interface while still offering enough advanced features to keep more experienced users interested.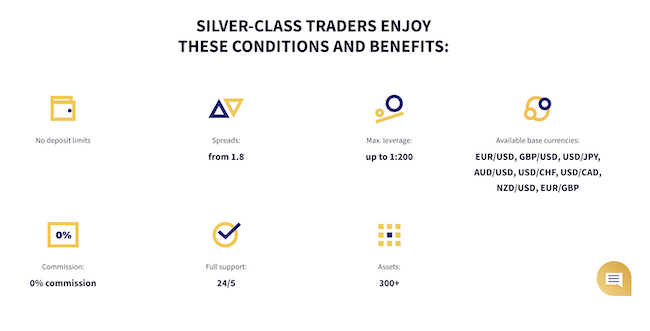 The graphing tools allow you to view and closely analyse price movements and market fluctuations across a number of different financial instruments at once. Similarly, the technical indicators allow you to conduct high-level market analysis and to use these in formulating a trading strategy. These features are fully customisable and allow you to tailor the platform exactly to your needs. Thanks to the browser-based and mobile app versions of the MT4 platform, you can access this powerful trading tool wherever you can get a solid internet connection.
Beyond the suite of features provided as part of the MT4 platform, HFTrading does not provide any standalone tools or additional features. While at first glance, this might seem like a glaring omission, given how feature-packed the MT4 platform is, this won't necessarily have a big impact on your day-to-day trading experience. The MT4 platform is incredibly well tooled, so even the most advanced traders should not feel like they are missing out on anything. If you are an advanced user with a significant amount of experience using MT4, additional tools can be acquired at the MQL marketplace, which gives you access to widgets, scripts and unique indicators.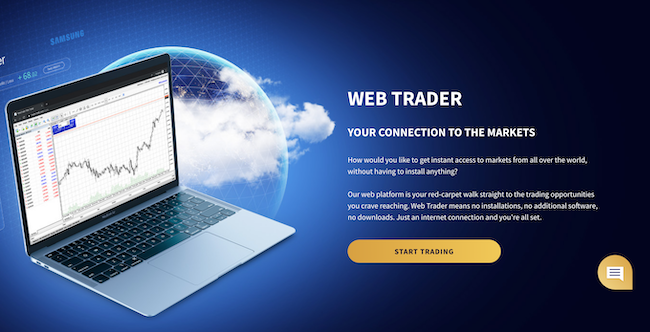 Commissions & Fees
As mentioned earlier in this HFTrading CFD review, the spreads, fees and commissions you are offered by HFTrading will depend on what level of account you have. Although there are no commissions on trades made regardless of the account type you have (HFTrading makes money based on the spreads it offers you), there may be a financing fee when you hold forex positions overnight. This will be charged as rollover interest.
Education
In addition to the various trading tools on offer, HFTrading also has an education centre available to users of the platform. This provides both new and more experienced traders with various learning materials to help them improve their skills. This includes trading guides, tutorials, video lectures, articles and various other educational resources. These are a great way of upskilling and will allow you to add extra elements to your trading strategy. Additionally, all of the educational materials can be accessed on the go, which means that you can improve your skills no matter where or when you have a spare minute in the day!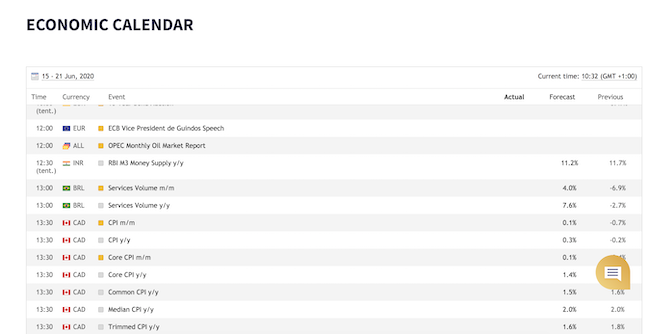 These materials cover a range of topics such as high-level overviews of the various markets, trading platform tutorials, overviews of technical analysis tools, and even more specific topics such as money management. One of the most useful tools provided, which isn't strictly an educational resource, is the economic calendar. HFTrading provides a highly detailed economic calendar – this marks the most important events going on throughout the year that will have an impact on the various markets on which you are allowed to trade. This could be events such as the Federal Reserve providing quarterly updates, national banks updating lending rates and rules, or even the release of annual stock reports. While it might seem like a relatively minor feature, paying attention to the economic calendar is vital in order to ensure that you are trading strategically. For this reason, the economic calendar is one of the most important, and basic, tools used by professional traders. There is also an earnings report calendar available – this works in much the same way as the economic calendar, with the only difference being that it deals specifically with earnings data.
Customer Service
One of the most important, but also most frequently overlooked, aspects of online brokers is the level of customer support. If a platform gets online customer reviews saying that it has bad customer support, it can significantly damage the reputation of the platform in question. Thankfully, this is not the case for HFTrading, and generally speaking, reviews of the customer support team online seem positive. This is a good sign and it is clear that HFTrading is taking customer support very seriously.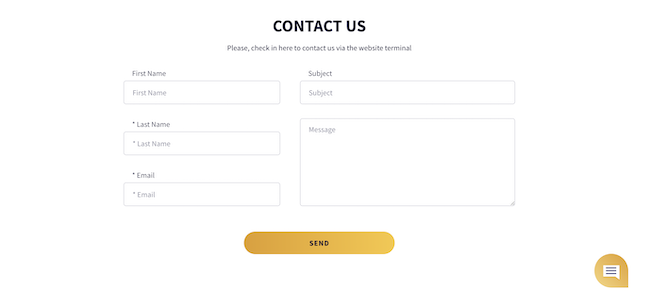 The HFTrading customer support agents are available between 8am and 11pm GMT, from Monday to Friday. You can get in contact with them using live chat, telephone or email. Of these, the live chat feature is the most efficient method, and in our experience, chat requests were responded to very quickly if submitted within the opening hours.
Final Thoughts
In light of everything covered in the above HFTrading forex review, what are our final thoughts on HFTrading?
Overall, the team behind HFTrading has put together a really solid package that should suit the needs of most novice and intermediate traders. While full-time, professional day traders might find the range of features on offer somewhat lacking compared to some of the bigger platforms out there, what HFTrading does offer, it does incredibly well. From the overall usability and stability of the platform to the range of educational materials available, HFTrading offers an all-round solid trading experience. With no commissions and no hidden account fees, HFTrading is an easy choice for traders of all skill levels. The range of instruments you can trade CFDs on is one of the best we have seen, which means that you can diversify your trading and investment portfolio with ease. With the powerful MT4 trading platform at your fingertips, the sky really is the limit when it comes to your trading strategy of choice!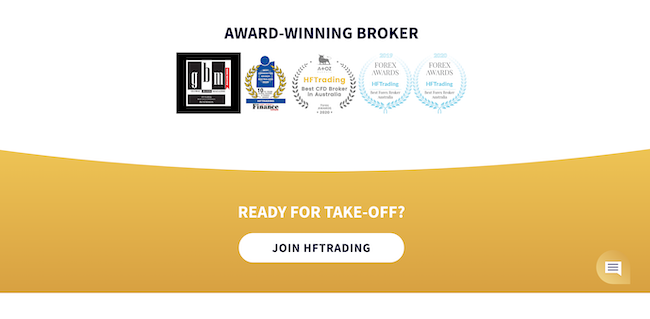 The only issues we could find relate to the range of educational materials on offer, which could do with some updating. Additionally, it would be nice to see a little bit more on offer when it comes to the three account types, as there is not much difference between the Gold and Platinum accounts. However, these are really minor issues given that HFTrading performs so strongly in many other areas. To conclude our HFTrading cryptocurrency review, this broker comes highly recommended if you are a new or intermediate trader looking to upskill and take your trading strategy to the next level!
Broker Details
As mentioned, HFTrading was established by the New Zealand-based CTRL Investments Limited, which is an investment company registered in New Zealand and Australia. As such, HFTrading is licensed to operate in these countries by the New Zealand Financial Markets Authority (FSPR Number FSP197465) as well as the Australian Securities and Investment Commission (ASFL Number 414198). Both the New Zealand and Australian regulatory authorities are known to be incredibly stringent when it comes to consumer protection, so you can rest assured that your trading account is afforded a high level of protection. However, this does mean that it is currently only able to service clients based in these locations.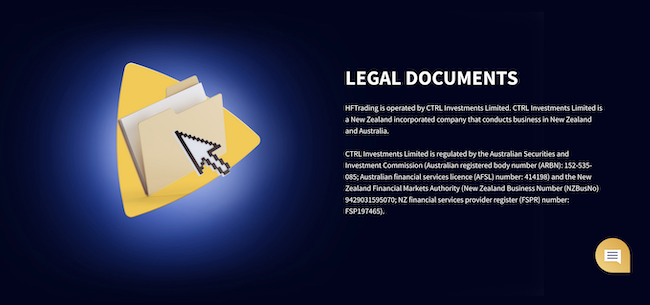 Contacts
If you need to get in contact with the customer support team, simply head over to the 'Contact Us' section of the website, which is located in the menu bar. Once there, you will see a number of contact details displayed, including a phone number, email address and a link to open the live chat. Any of these will put you in contact with a member of the customer support team, though the live chat feature is the most efficient. You will also be given the option to view the FAQ section of the website, which includes numerous detailed how-to guides, which should help you solve the majority of the most common issues.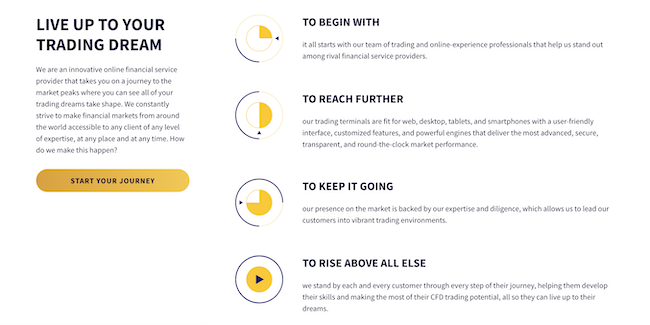 FAQ
What commission fees are there?
HFTrading does not charge any commission fees on trades.
What trading platform does 101Investing use?
HFTrading uses the award-winning MetaTrader 4 (MT4) trading platform.
Does it have a dedicated mobile app?
All users are given access to the mobile version of the MT4 trading platform.
Are there different account types?
There are currently three account types on offer: Silver, Gold and Platinum.
Is 101Investing good for new traders?
For novice traders, HFTrading is a really solid choice. The website itself is easy to navigate, and there are plenty of instructional materials on offer to help you get to grips with the MT4 trading platform.
Where is 101Investing based?
HFTrading is currently based in New Zealand.
What is the minimum deposit for HFTrading?
The minimum deposit amount you need to get started trading is $250.