Founded in 2020, TRENDSMACRO is a relatively new broker, but it already offers a variety of benefits to traders – not least in the range of asset classes it makes available. Based in the Republic of the Marshall Islands, it is owned and operated by Ascana Group. This broker's services are not available to clients in the US.
After browsing the broker's site, it is clear to see that TRENDSMACRO offers a good trading environment, with everything from commodities to CFDs on offer, as well as several forex pairs. The site is easy to navigate, and information is clearly presented to provide a good user experience. A range of account types are available, all of which offer access to around 50 currency pairs and over 45 CFDs.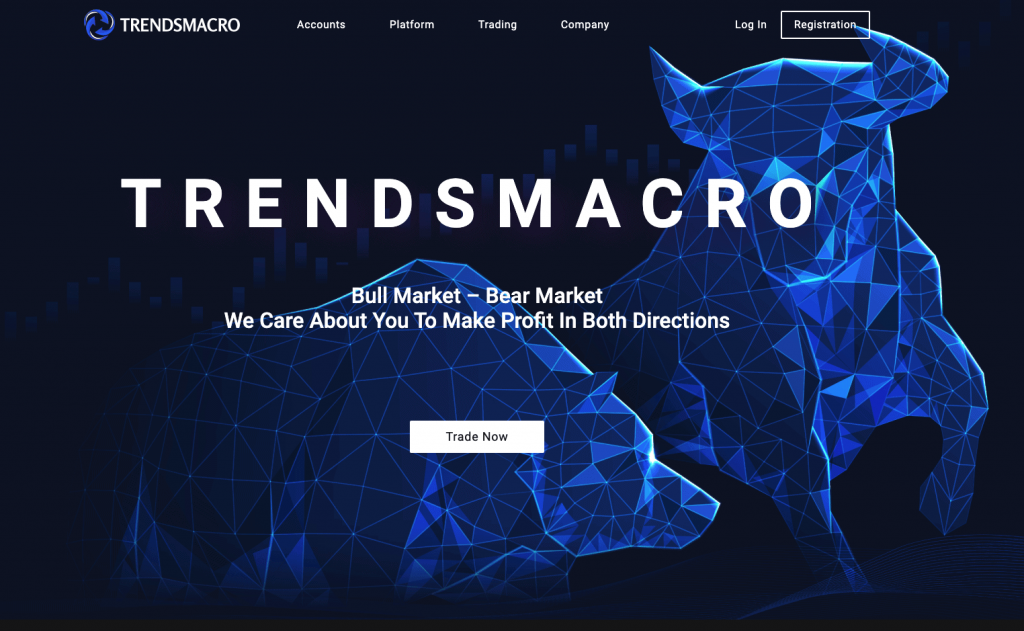 Zero commission is charged on forex trading, with the broker typically making its revenue from the spread between bid and ask prices. Spreads begin at just 0.1 pips, but vary across the different account types. Leverage also varies according to the account level selected.
MetaTrader 4 (MT4) is the platform of choice for TRENDSMACRO – which you may find disappointing if you were on the hunt for the updated MT5 version. There is, however, a strong mobile trading option, and traders can download MT4 mobile apps for both iOS and Android devices, including tablets and smartphones. These are available free from the Apple App Store and Google Play.
In terms of security, this broker does not appear to be regulated. However, it does have a number of client protections in place, which include the holding of client funds in segregated accounts with top-tier banks. It also provides Negative Balance Protection. There is never a solid guarantee that a broker is what it claims to be, and the obligation to do due diligence lies with the trader. It is therefore essential for traders to conduct the required research to be in a position to take control and manage this risk.
Broker Summary
Overall, we found TRENDSMACRO to be a good broker offering a range of account options, with competitive spreads on higher-level accounts. A variety of instruments are offered for trading, from foreign exchange pairs to indices contracts for difference (CFDs).
Our TRENDSMACRO CFD review finds that traders will have access to some of the world's leading indices, including stock trading, Dow Jones, FTSE, DAX and JSE, to name but a few. Through trading CFDs based on indices, you will be able to access a wide range of assets in a single transaction.
TRENDSMACRO does not offer cryptocurrency trading at the time of writing this review.
The broker's zero-commission model makes trading competitive and it offers a range of account funding methods. Its platform of choice is the ever-popular MT4, with its easy-to-use features and functions that include charting tools, technical indicators and customisable watchlists. The platform also offers the ability to enable automated trading in the form of Expert Advisors. A comprehensive instructional guide is provided to begin using the MetaTrader 4 (MT4) software, but there are no further educational or research tools provided on the broker's website.
Broker Intro
TRENDSMACRO introduces itself as a tech-focused broker using innovative technologies and offering advanced trading features to its clients. It describes itself as a 'trendsetter', while also following tried-and-trusted practices. This will be reassuring for those looking for both innovation and tradition.
The firm says that its leaders have been operating in the online trading sphere since 1999 and have experience trading in financial environments across Europe. It also states that its online trading facilities are 100% secure, allowing its customers to operate with confidence and peace of mind. For anyone in need of specialist advice, beyond the website's FAQs, the broker offers 24/5 multilingual customer support.
Our TRENDSMACRO forex review has found that this broker offers a variety of useful services to facilitate trading strategies. In terms of asset classes to trade, it is anchored around CFDs and includes foreign exchange pairs, indices, metals and many others. Both spreads and leverage levels vary at this broker according to the type of account selected, but you will find these generous at the higher account levels.
The broker makes available MT4 as a technology platform, but it does not offer the more sophisticated and recent version, MT5. Mobile trading is available through the MT4 platform, which makes trading as intuitive as if it were being conducted from the main desktop or web-based platform. However, there is a notable lack of educational materials on offer when compared to other brokers from this sector.
Spreads & Leverage
The amount that you will have to spend in order to trade at this broker can vary according to the type of account you choose. As an example, leverage offered can make $1 become worth $50 or $100 during the trade.
As an opening observation, it's important for traders who are interested in registering with this broker to analyse its business model before moving ahead with the creation of a new account. TRENDSMACRO makes its revenue by charging a fee on the spread between the price at which you, the trader, purchase your assets on the platform and the price at which you sell them. There are certainly some low spread fees available at this broker, but it does depend on the account type you opt for.
Our TRENDSMACRO forex review found that there are four account types offered at this broker: Bronze, Silver, Gold and Platinum. All have a number of features in common, including the base currency (which is US dollars). Scalping is permitted with all account varieties, and 'news trading' is also permitted across the board. There are also no limits on the number of open positions you can hold at any one time. However, there are some notable variances between the different account types. Expert Advisors, for example, are not available to traders using a Bronze account – but this service is offered to other account holders.
Bronze accounts offer spread fees from a minimum of 2.8 pips, while Silver accounts have a base level of 2.5 pips. Gold accounts start at 1.5 pips and Platinum accounts start at the very low rate of 0.1. However, it's also the case that the competitiveness of the spread fee is inversely proportionate to the size of the minimum deposit: the lower the spread, the higher the minimum deposit. Minimum deposits begin at $250 for Bronze account holders, but rise quickly to $2,000 for Silver, $10,000 for Gold and $50,000 for Platinum.
Although opening a Platinum account might offer cash savings in terms of spread fees, it is also likely to lead to cash being tied up in the form of high deposits. As ever, it's up to the individual trader to decide (based on their own individual trading circumstances) at what level of the account type matrix the trade-off can be made.
In terms of leverage, there is again a divergence based on account type. Leverage refers to the amount of 'borrowing' that is available for the CFD products available at this broker – and, again, the more prestigious the account type, the higher the available leverage rates.
Bronze accounts offer leverage rates of 1:100, for example: this means that the trader needs to have 1% of the overall trade available in their account. The broker can magnify the trade's value by up to 99%. Silver accounts have a leverage ratio of 1:200; Gold accounts have a 1:300 ratio; and Platinum accounts have a 1:400 ratio.
A demo account is sometimes offered by brokers in this sector, allowing traders to place some 'mock' trades without having to commit any 'real' money as a deposit. This function does not, however, appear to be readily available at TRENDSMACRO. Although there is a page on the site that gives instructions on how to open a 'Real account', the information given regarding the use of a demo account is less clear. If you are new to trading and consider this to be an important feature to allow you to get some practice in before committing actual funds, you may opt to do further research with a different broker.
Platform & Tools
TRENDSMACRO's platform and tools offer relies in large part on the presence of MT4 Terminal, one of the sector's most prominent trading platform options. Although MT4 remains an extremely popular option, traders who are on the hunt for the most cutting-edge software might be disappointed that MT5, the software's latest iteration, is not compatible with the broker's services.
On the upside, however, this TRENDSMACRO CFD review found that traders will be able to benefit from the use of several varieties of MT4. While the Terminal service needs to be downloaded as a piece of software, it is also offered as a mobile phone version, with a good choice of technical indicators and chart views. Another positive feature is that there is a Mac-specific version available for traders who use iOS operating systems, and there is also a web-based (WebTrader) option for those who would prefer to trade from their browser rather than download software.
If you are new to trading, then you may find it useful to read the broker's helpful instructional guide to using MT4. This contains answers to key questions faced by new traders, such as 'How do I select the language used?' and 'What is the margin call procedure for MT4?'
On its website, the broker gives useful information about how the Terminal platform can be used – and, crucially, outlines its benefits. It underlines, for example, the fact that quotes are available in real time, while the platform also offers the option for one-click executions. You can also use the MT4 Terminal system to control your trading, by instituting 'limit orders' and monitoring your trades with live analytics.
Commissions & Fees
In addition to familiarising yourself with the range of spread fees (see the Spreads & Leverage section above), it's also important to ensure that you have a full understanding of any other potential fees that may be charged by this broker.
As noted earlier, TRENDSMACRO operates a zero-commission model, regardless of account type. Although some traders follow strategies that make it cost-effective for them to trade on a commission basis, many find commissions to be a money drain – and this broker's spread-based model is therefore often considered preferential.
You are also likely to find TRENDSMACRO to be relatively 'wallet-friendly' in terms of other fees. The broker's terms and conditions document, for example, makes it clear that there is no fee levied on credit card withdrawals – though traders will be best served by double-checking with the broker whether there are any hidden fees on other account transactions.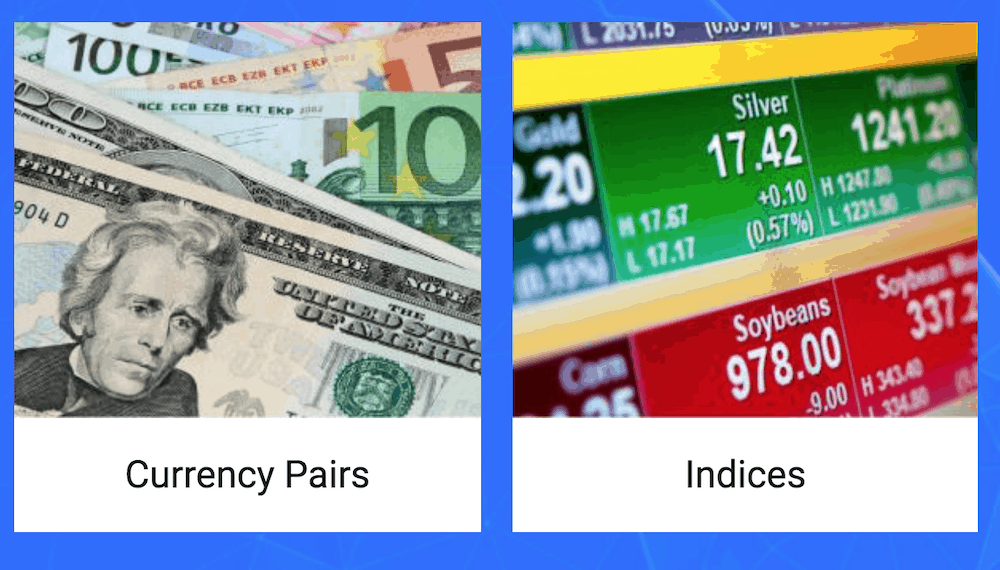 Education
As previously mentioned in this TRENDSMACRO review, the broker's website offers an extensive instructional guide to the use of MT4. However, there is not a dedicated education or research section on the website. If you decide that you need more extensive instructional or research tools to get started, or to help develop your trading strategy, you may need to find these materials elsewhere.
Customer Service
Creating an account with this broker is a straightforward process. Just go to the top right-hand corner of the homepage and click on the 'Registration' link, which is clearly displayed in a prominent white box. To complete the registration process, you will need to provide a range of personal details, including your name, contact number and your preferred language.
Multilingual customer support can be accessed in a variety of ways, including by email, telephone or by mail. Contact details are given in the 'Contacts' section below.
The broker does not give any indication of response times, though the website states that support is available 24 hours a day, five days a week.
The site does, however, provide extensive resources to help answer commonly asked questions. Documents available include the broker's Anti-Money Laundering Policy and its Privacy Policy. The broker also gives a clear statement regarding risk management, advising traders of the risks involved with CFDs.
Final Thoughts
In this review TRENDSMACRO is found to be a strong broker offering plenty of advantages to its traders. The website has a clear customer focus, with easily navigable pages, clearly presented content, and an explanation of terms, or 'jargon', for new traders. It is also reassuring to find that important legal documentation is provided on the site.
General information is provided to assist in answering many of the questions you may have regarding opening an account and beginning to trade. If you need further advice, customer support is available 24/5 to tie in with trading hours on international markets. Although this level of support is adequate, it could be improved through the provision of a live chat function and an extension of the available hours.
Broker Details
TRENDSMACRO is the broker's trading name. Its parent company is Ascana Group Ltd, which is based in the Republic of the Marshall Islands.
The website is owned and operated by Ascana Group Ltd. Registration number: 106476.
Address: Trust Company Complex, Ajeltake Road, Ajeltake Island, Majuro, Republic of the Marshall Islands, MH 96960.
Contacts
TRENDSMACRO offers a variety of contact methods for customers in need of assistance.
You can use the contact form provided on the broker's site, or you can email directly at:
If you prefer to phone, you can call: +441887593306. Despite the fact that the broker is based in the Republic of the Marshall Islands, this is in fact a UK telephone number.
Although it is unlikely that you will want to write to, or visit, the broker's offices, it is reassuring that an address is provided for this purpose:
Trust Company Complex, Ajeltake Road, Ajeltake Island, Majuro, Republic of the Marshall Islands, MH 96960.
FAQs
Does TRENDSMACRO require account verification?
Yes, traders will need to send proof of identity to the broker, as well as proof of residence.
How easy is it to make a withdrawal from TRENDSMACRO?
Withdrawing funds is a simple process with TRENDSMACRO. It is possible to withdraw funds from within the account system – and the transaction will usually take two to three days. The money can only be returned to the card or source from which it came. This is required by money laundering legislation.