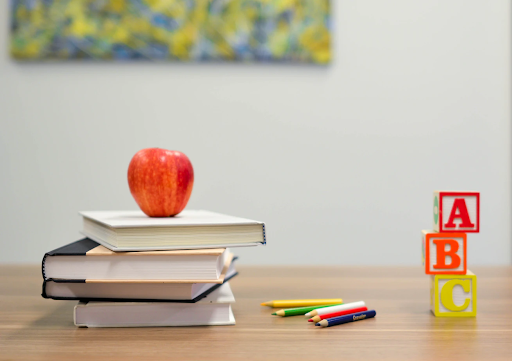 ForexTime or FXTM received the Best Education Provider 2020 award! The award was given by FX Daily Info's Forex Broker Awards. 
According to FXTM, the latest award is a testimony to the company's commitment to delivering outstanding Forex education to its clients worldwide.
Pre-Covid-19 Seminars
As a Forex broker that always puts clients at the center of everything, FXTM has been providing high quality workshops and seminars in different parts of the world.
Before the COVID-19 pandemic struck the world and disrupted almost all physical activities, broker FXTM had been able to safely conduct a series of seminars in Nigeria. Traders from Abuja and Lagos were able to pick up some useful insights to level up their trading.
As worldwide lockdowns have been put in place, FXTM has increased their focus on digital platforms. Like other Forex brokers, the company provides free webinars which cover interesting trading topics suitable for all traders regardless of their experience level.
More Info About FXTM
FXTM is a Forex broker which started offering trading service in 2011. According to the FXTM website, they now have over 2 million customers coming from Asia, Europe, and Africa. Because of its rapid growth, the company is among the fastest growing Forex brokers in the world.
FXTM maintains licenses from CySec and FCA. These watchdogs are known for their stringent regulations, and brokers regulated by them must comply with their requirements. 
The FCA in particular requires broker companies to segregate client funds from company funds. This way, client funds won't be used for any personal or business use. In addition to this, FXTM is a member of the Investor Compensation Fund that guarantees payment to clients in case of company insolvency. 
Is FXTM Affordable?
If you're looking to start trading Forex with a starting capital of just $100, you may do so with FXTM! The Forex broker's standard account requires you to deposit only $100, and you can expand it with a leverage of up to 1:2000. This will allow you to trade in higher volumes. 
As for spreads, FXTM's spread for major currency pairs start from 1.3 pips, which is also the usual average spread offered by other Forex brokers. 
Copy Trading with FXTM Invest
FXTM is also not left behind when it comes to innovations. You can do copy trading with FXTM Invest. As you probably know by now, copy trading is a popular investment tool used by many nowadays. A lot of Forex brokers have developed their own system that will allow less experienced individuals to enjoy possible unlimited profits in the Forex market. 
In FXTM Invest, you don't need any technical skills. You just simply follow the trading strategies of more experienced traders (they are known as Strategy Managers in the system). You can choose the Strategy Manager that you think is right for you. So if your chosen Strategy Manager makes a profitable trade, you earn too! In return, there's a fee that you have to pay to him/her.